To face one of the hottest and longest summers that Spain will suffer in its history, offers for fans and air conditioners are the order of the day. There are those that adopt technologies to refresh the room in a short time, such as those that Xiaomi is designing, but more accessible are the models such as those offered by Carrefour that are easy to install, as well as those that Lidl offers at a reasonable price such as this portable model to carry around the house.
It is a Comfee Mobile 960 W system that has wheels to transport it easily and voice control. Its 960W power allows it to cool rooms up to 25 square meters. Interesting features for a device that is currently sold at a discount of around 200 euros.
Its recommended retail price is 329 euros, but the German supermarket brand has left it in its website reduced to 229.99 euros. The offer is only available in the online store and home delivery costs 3.99 euros. On that same website you can find other somewhat cheaper models, although with less power.
Its main quality is its portable design, although it weighs 22 kilos and measures 35.5 x 34.5 x 70.3 centimeters, it is easy to transport it from one room to another with its wheel system. Nevertheless, it is necessary to connect the auxiliary tube to be able to use it, which makes it a bit difficult to transport each time you move from one room to another, but the installation is simple.
It is made of plastic, metal and steel and expels cold air through front blades that are responsible for cool rooms up to 25 square meters. Among its list of qualities, this air conditioner also has a dehumidification capacity of 43 liters per day and the temperature can be adjusted from 17 to 35 degrees.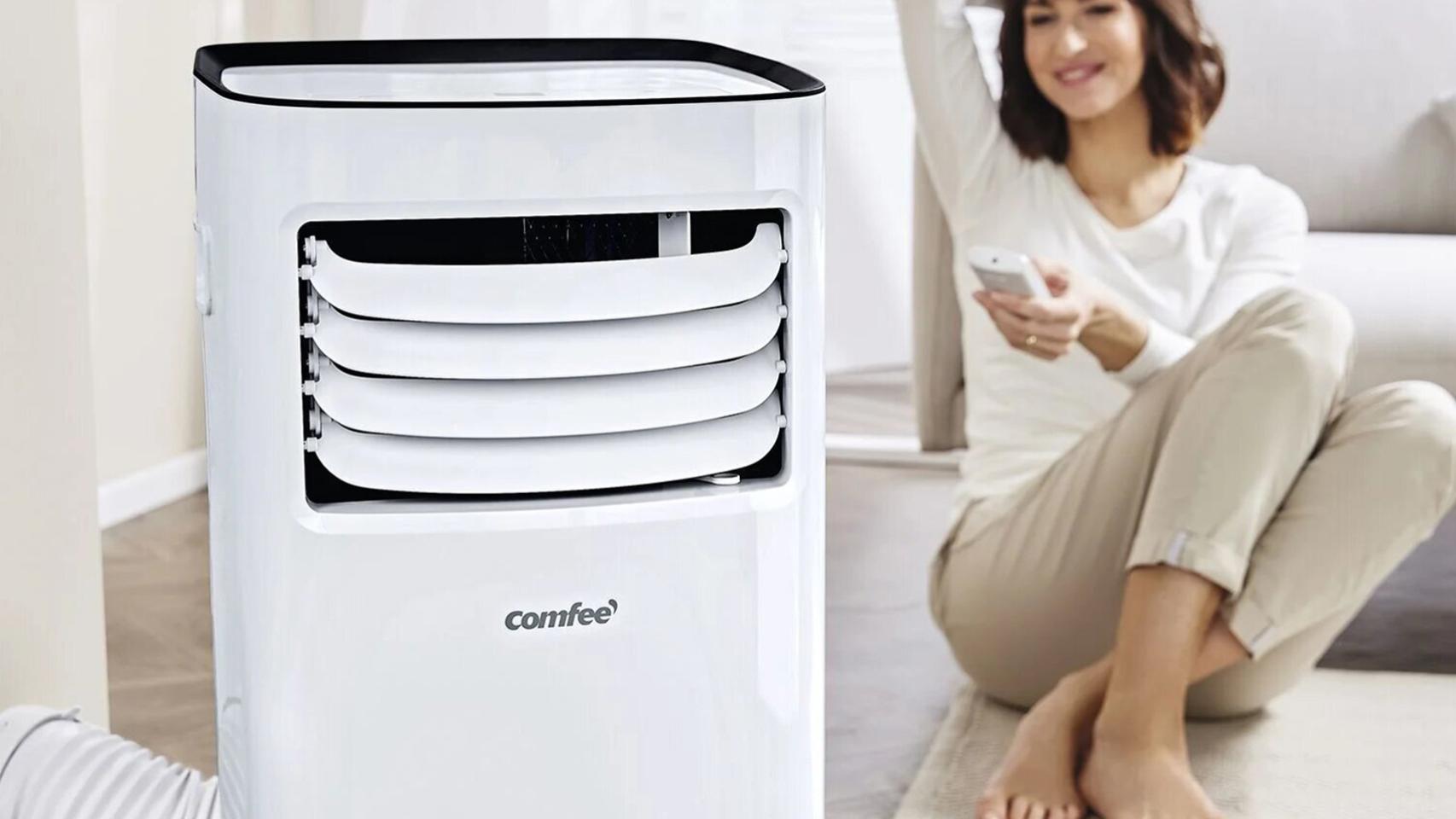 To configure it, Comfee has manufactured this model with an LED screen where you can see the functions and a remote control from which you can control its power or the temperature level without having to go near it. The air can also be controlled by voice as it is compatible with assistants such as Amazon Alexa or Google Assistant.
You may also like…
Follow the topics that interest you