The program was developed with state-of-the-art hardware and software installed in vehicles for better blind spot detection.
The "Truck of the Future" or "Truck of the Future" program of the non-governmental organization Together For Safer Roads, arrives in Mexico City in collaboration with Model Group and VisionTrack.
Together For Safer Roads explained that the Truck of the future seeks to incorporate technology and Artificial Intelligence into heavy-duty trucks; The objective is improve security not only from drivers, but also from pedestrians, cyclists and motorcyclists.
The program was developed to improve road safety; brings state-of-the-art hardware and software to vehicles for improved blind spot detection and visibility.
The Truck of the Future was developed in the Safer Roads Studio of Together For Safer Roads, the hub for collaboration with innovative companies, cities, and other road safety entrepreneurs, with hardware and technology from VisionTrack.
The program uses artificial intelligence technology, cameras and video telematicsdrivers can have 360 ​​visibility around the vehicle and feedback in real time.
Also read: Grupo Modelo inaugurates a charging station for heavy electric vehicles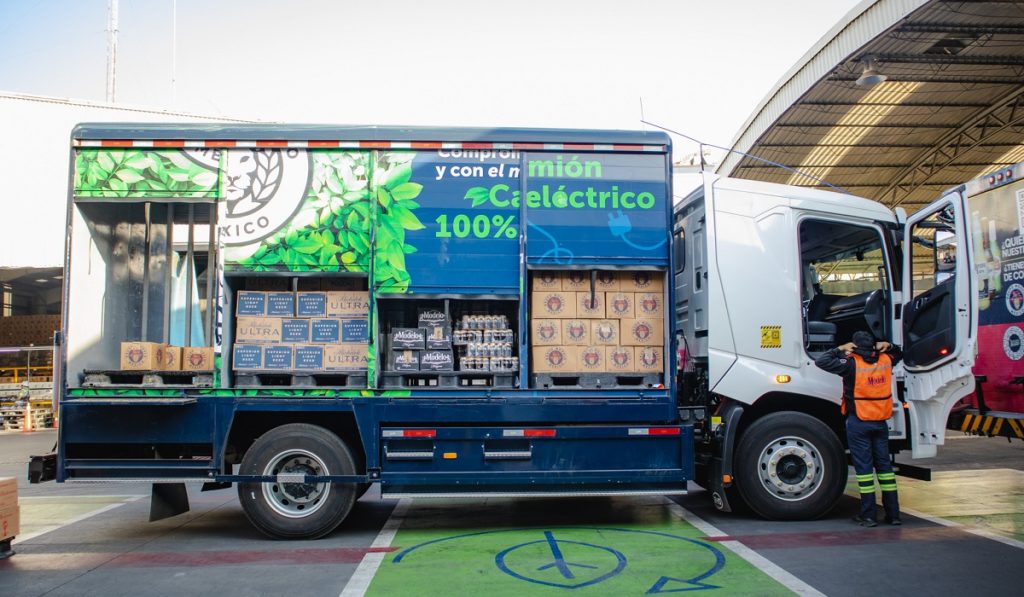 first private fleet
Peter Goldwasser, Executive Director of Together for Safer Roadshe said he was excited to install the program in Mexico City with Grupo Modelo as an ally.
He commented that "due to the design of the vehicles, drivers of large trucks usually have limited visibility of their surroundings. The driver's skill cannot overcome what he cannot see».
Grupo Modelo thus joins the Municipal Department of Administrative Services (DCAS) of New York, in carrying out the program, being the first fleet of the private initiative in the pilot.
The program will continue adding allies from the private initiative and public sector. Each entrant will select 10 vehicles to retrofit with the Truck of the Future hardware and software.
Cassiano De Stefano, President of Grupo Modelostated: "The technology behind the truck of the future it is a critical next step on the road to road safety, not only for the participating drivers, but for all the people who use the streets every day and we love being able to participate in this program ».
We invite you to listen to the new episode of our Ruta TyT podcast: