Teads has released the results of his recent meta-analysis on attentionshowing the usefulness of this metric applied to digital advertising and how to put it into practice to improve campaign results.
Part of the analysis includes the validation of the four factors that Teads considers key to attracting attention: Media quality, Advertising experience, Relevance and Creativity. All of them were initially identified through participation in a global study of Dentsu, "The attention economy".
According to the technology company, attention is as scalable a metric as viewabilityand also helps predict results better than viewability.
To measure campaign attention live and at scale, Teads works in Spain with Lumenwhose methodology includes the collection of data from the passive observation of panelists through techniques of eye tracking, combined with the collection of data from each campaign impression through a tag. The data collected from each impression is contrasted with the Lumen predictive model to quantify the attention of each impact of the campaign.
As has been said, the quality of the environment and the content where the ad is placed, the advertising experience, the relevance of the message, and creativity are important factors that influence attention. "When we put the ability to improve those levers into practice, we also see improvement in attention metrics," he says. Cristina ValbuenaTeads Marketing Director in Spain .
Well-known publishers, with professional-quality content, and the category of news sites, are able to achieve attention metrics up to 50% higher than average.
Teads has observed, in another analysis carried out with Dynata, a direct relationship between the increase in seconds of attention and the increase in branding variables, especially advertising souvenir.
There's a Significant journey for the optimization of service metricsboth at the media level and at the creative level, being able to improve both the reach effective as the average attention time. Subtle improvements in the way the creative or message is displayed can significantly increase attention levels.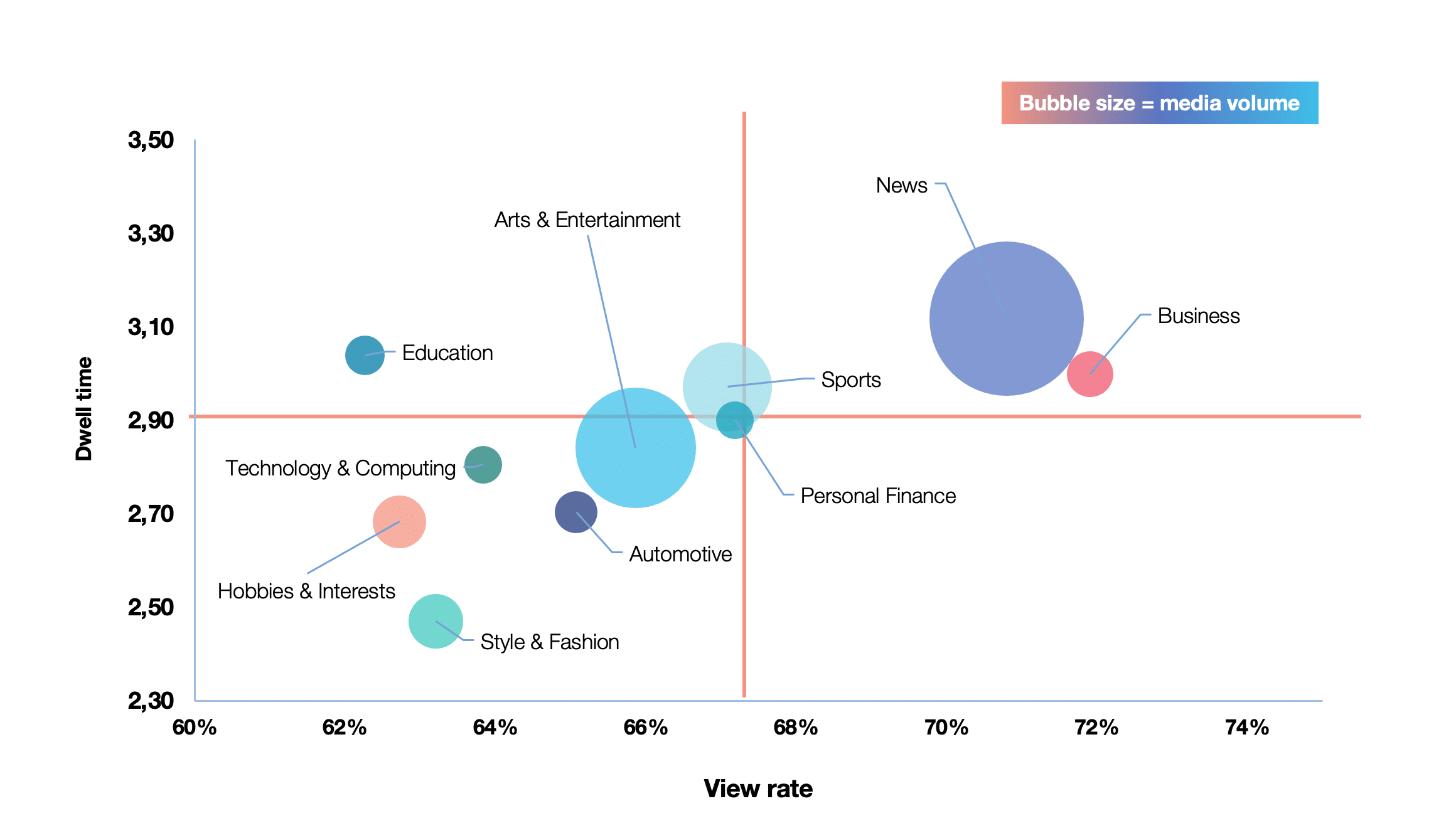 In the pilot case for a food brand, a campaign optimization test was carried out, in which it was verified that the adaptation of the creativity to the environment and to the device on which it is going to be displayed improved up to 60% seconds of attention per thousand impressions campaign. The improvement of relevance, through advanced contextual targeting, increased levels of care by 11% of segmented versus non-segmented impressions.
Teads' goal is to provide Teads Ad Manager clients with planning solutions focused on attention metrics, as well as automate the campaign optimization process.
"What is unique about the Teads Care Program," according to Caroline Hugonenc, Senior Vice President, Research & Insights at Teads, "is the possibility that it offers brands to test and learn in measuring the results of live campaigns. We have seen multiple clients adopt the care metric and gain a competitive advantage. Until the industry aligns on defining a standard attention metric, we will continue to propose innovative measurement solutions, while integrating attention metrics into our campaign activation tools."