Although when it comes to photographic releases, firms such as Sony, Canon or Nikon are the most popular, the truth is that there are many others that also have great relevance in the Spanish photographic market. An example is Leica, which in addition to signing Xiaomi phone cameras, is a specialist in launching top-of-the-line camera models. This is what he attests its latest release, the Leica Q3, which is official.
The Leica Q3 is the company's latest camera full frame which is more oriented for users who want a compact body and without too many complications. However, its design does not deceive, since it mounts a monstrous 60 megapixel sensor, 8K video and even wireless charging.
But this camera hides much more. A renewed LCD screen is also added as well as a new hybrid autofocus system (following the line of cameras like the Panasonic S5II), with contrast detection and phase detection. Of course, at a not inconsiderable price of 5,995 euros.
The new Leica Q3
The Leica Q3 represents a fairly important generational leap compared to the previous generation, the Leica Q2. Again, they come to the fore those 60 megapixels on its Full Frame sensor, which are also combined with a new Maestro IV processor that includes up to 8 GB of memory buffer to be able to move those RAW photos of around 70 megabytes that the camera will take.
Be careful, you don't have the same sensor as the Leica M11, since it has an improved ISO range, which goes from 50 to 100,000. In addition, we affected the approach, which is now hybrid and now has subject tracking for animals, human eyes, faces and bodies. However, its main improvement is undoubtedly the video in 8K.
Of course, when the Leica Q3 records in 8K, there are some limitations. Basically, the sensor suffers a slight cut when recording, and it is also covered at 30 frames per second and at 4:2:0 color subsampling, unless the content is being sent to an external recorder. Obviously it records in 4K, but in this case at 60 frames per second.
But what about the temperatures? While in 4K you can record around 29 minutes, in 8K the camera is limited just 20. If the camera detects temperatures of 40 degrees or more, then the recording will be limited just 3 minutes. Something logical, since in 8K the camera could overheat severely.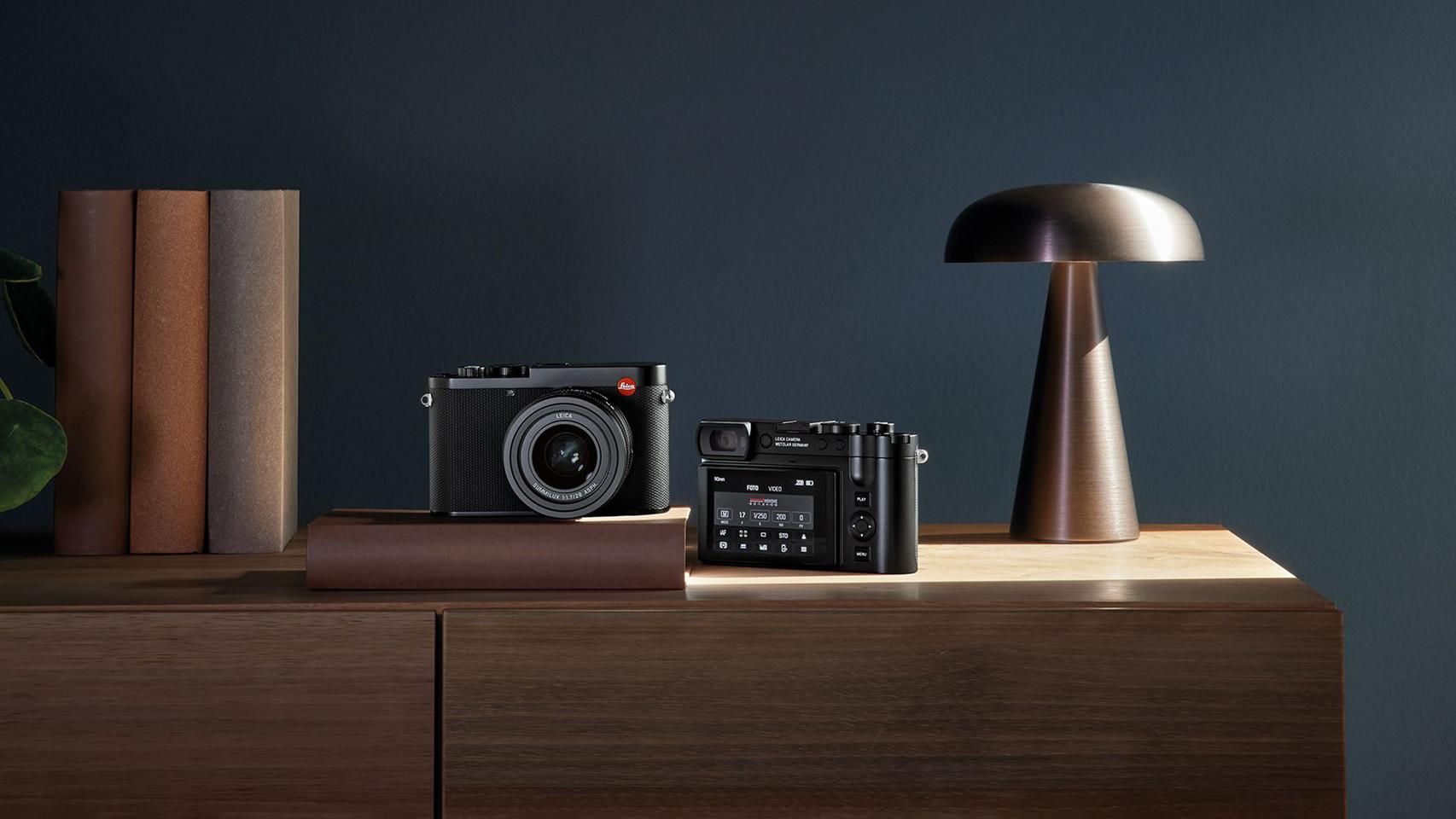 Another detail to take into account is the autonomy, since although the batteries of the Q2 are compatible with the Q3, those of the latter camera have been increased by 340 mAh. If the user uses the batteries from the Q2 in a Q3, then it will not be possible to access the 8K recording.
It must be clarified that the Leica Q3 does not have some advantages of other bodies more oriented towards photographic professionalism. For example, it does not have interchangeable objectives; for this, it is worth of a 28 mm F/1.7 fixed, it has macro capability. The 28 millimeters, at least in theory, are more or less the millimeters that most main mobile lenses have, so everything indicates that this Leica Q3 is oriented to content creators.
On the other hand, it integrates micro HDMI, USB-C 3.1 and Made for iPhone certification to improve connectivity with Apple phones. If the user wants wireless charging, they will have to buy a grip apart from 195 euro price, which will allow the camera to be charged wirelessly without going through a conventional photo charger.
You may also like…
Follow the topics that interest you