Wednesday, May 24, 2023, 5:20 p.m.

Who would say no, to train hand in hand with the best professionals in your sector, on a campus marked by excellence and under an ecosystem marked by the promotion of knowledge and cooperation among all members of the educational community? The answer is obvious: no one would want to waste an opportunity like this, which in Malaga has its own name and figures that speak of its potential and its solvent track record.
It has already been in Malaga for 25 years and its commitment to continue growing is clear, based on a training offer that adapts to the needs of the labor market and is taught by the best experts in each field. ESIC Malaga It continues to lead the academic offer of the capital of the Costa del Sol, without a doubt, a city of innovation, business development and sustainability and a benchmark at a European level.
What times, those in which there were many who left our province, to be trained by the best, in any of their disciplines! Fortunately, this is no longer a trend, thanks to the strength of the province of Málaga and, especially, the educational push that institutions such as ESIC Business & Marketing School have brought, a benchmark at the provincial and regional academic level, with the most full range of university degrees and master's programs, which have positioned it as a leader in business training, marketing and digital economy.
Thus, the ESIC Business School has been providing training in the field of business, marketing and digital economy for more than 55 years. A good example of this is his 'Master in Marketing and Commercial Management'. It is a comprehensive management program, with which you will be able to acquire the necessary skills to lead the functions of marketing, business development and commercial management itself. In this sense, the training action helps students to strengthen their critical-analytical thinking, to be able to anticipate the market, in addition to developing business opportunities in complex omnichannel environments. And it is that, in an ecosystem in which technology and data condition both the consumer and the B2B client in their decision-making process, it is the company's marketing and commercial plans that must respond to this new horizon.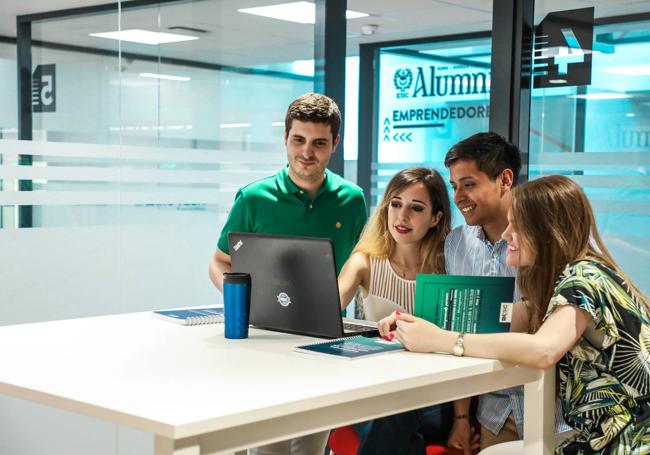 A wide catalog of proposals, hand in hand with the best in each sector
ESIC Malaga is the germ of the society of the future. This is how it is pursued, starting from high-level formations, such as the 'Higher Degree in Global Marketing Management'Without a doubt, the degree with the highest degree of specialization in marketing and a benchmark in Spain. A benchmark and an experience for students, who benefit from unique training, taught by the best professionals. A career that adapts to the new needs of the market and companies, combining all the instruments of marketing, the digital economy, sales, business strategy, business skills and entrepreneurship. Everything, without forgetting its commitment to internationalization as an essential part of the development of students, including two training itineraries to choose from in Universities and Schools in Europe, Asia, America and Africa, basing everything on two key pillars: knowing how to be and knowing how to do, under the non-negotiable criterion of employability, as an objective for the student body.
Along with this, ESIC Málaga once again offers the next course its 'Higher Degree in Digital Business', which is committed to promoting a different way of thinking and acting, both of the degree and of the student. Thus, as technological advances take place in their personal and professional environments, this degree seeks to "embed" lifelong learning as a lifestyle. Undoubtedly, the TSDB is an avant-garde degree in the digital business market, supported and endorsed by prestigious companies, which also benefits from qualities such as its bilingualism (two courses in Spanish and two in English) or the deep technological immersion in 1080 HD. , with which the student is digitally transformed, in order to subsequently transform companies and organizations.
In addition, the wide range of proposals in master's mode is evident in this institution. Thus, ESIC Málaga opens the doors of knowledge and learning at the highest level to those interested in its 'Master in Digital Marketing'. With it, students will obtain the European Double Degree from ESIC and FEDMA: Master in Digital Marketing awarded by ESIC and European Diploma in Digital Marketing awarded by FEDMA (Federation of European Direct and Interactive Marketing). It is the most complete program in Digital Marketing, SEO, SEM, ASO, E-commerce, Automation, IA and Social Media. And it is that this compendium of variables, make up a unique Master, which seeks that the student ends up mastering the most advanced and effective disciplines in Online Marketing, such as Communication, Advertising and Online Sales, by the hand of active digital experts . Thus, whatever the situation and needs in order to promote the career of the students, this master's degree offers all possible alternatives to its students, to help them stand out in a world that is as changing as it is intense.
Opportunities for a society commanded by those who know how to take advantage of them. It is one of the premises of the 'Master in Big Data and Business Analytics' from ESIC Málaga, which is committed together with the best professionals and experts in the sector, to offer a program with which to specialize in the analytical environment, based on a business approach. Through this training proposal, you will learn how to lead Big Data project teams, how to obtain quality data, and the analytical techniques and tools that will allow you to turn any organization into a Data Driven one. One more alternative in the wide range of training offered by ESIC, which advocates exposing the student's abilities and skills, both of which are necessary to work according to the new business models.
On the other hand, the 'Master in Finance' ESIC Málaga starts with the objective of preparing professionals who seek to assume greater responsibilities in the field of financial management of their company, from the global strategy of the company, and with a very practical vocation. With it, the student will be able to train in a specialized technical way in the area of ​​finance, combined with the strengthening of managerial and business management skills.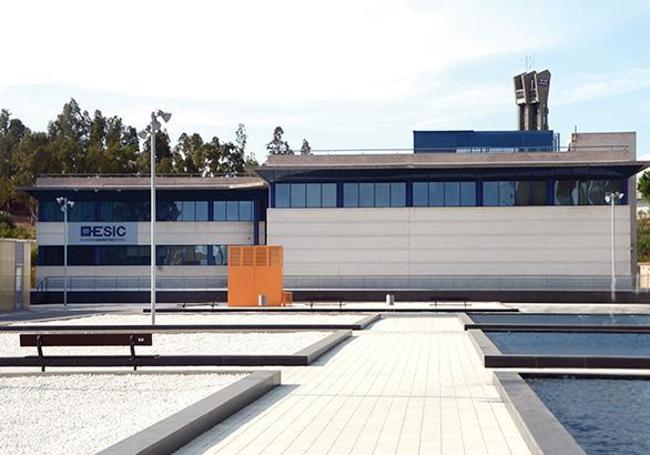 A campus with history… and with an unbeatable future
Malaga is already a consolidated cultural city, considered among the best cities to do business in Spain, as well as an example as a niche for the creation of technology companies and Start Ups. This has come, to a large extent, favored by the influence of the Andalusia Technology Park and the dynamism achieved by its main actors involved: institutions, private companies… and their workers. And in this great ecosystem, the facilities of ESIC Malaga.
Inaugurated in 1997, it has a space of 1,200 square meters, intended for various work areas. This ESIC campus in the city of Picasso is a faithful example of excellence in training, and will celebrate its 25th anniversary in 2023. An anniversary that this institution, consolidated thanks to its excellent program of specialized degrees, celebrates by highlighting the Hundreds of professionals trained at its facilities, giving meaning to a trajectory that has made ESIC the epicenter of university education.
A reality that the figures in these 25 years demonstrate: a total of 1,600 students of up to 12 different nationalities have passed through its classrooms, with 2,700 participants a year in events, conferences, conferences and workshops. In addition, more than 300 expert teachers and as many managers, belonging to 18 companies, have participated in various Corporate Education activities.