05/24/2023
Bershka has relied on the technology of FFFACE.ME, a company based in Dublin, very active in digital environments.
Bershka -from the Inditex group- has already put its first collection of semi-digital fashion. For this, it has had the collaboration of FFFACE.ME, an international company that creates augmented reality filters that apply to the metaverse, digital garments, virtual influencers, augmented reality mirrors, etc. Its headquarters are in Dublin.
One of his success stories has been his collaboration with Modanisaa brand of modest fashion, typical of Arab countries. There he developed two chatbots with the WhatsApp Business Platform, one for customer service and the other for e-commerce. As a result, he resolved most of his customers' questions in a single transaction, reduced his call center operating costs, and increased sales.
Consumers can add digital aspects to the actual garments they have purchased. To do this, they must use the Instagram filter, which allows them to create content for social networks. This innovative strategy, within the reach of buyers, is the first of its kind to reach the fashion industry.
Immersive installation in stores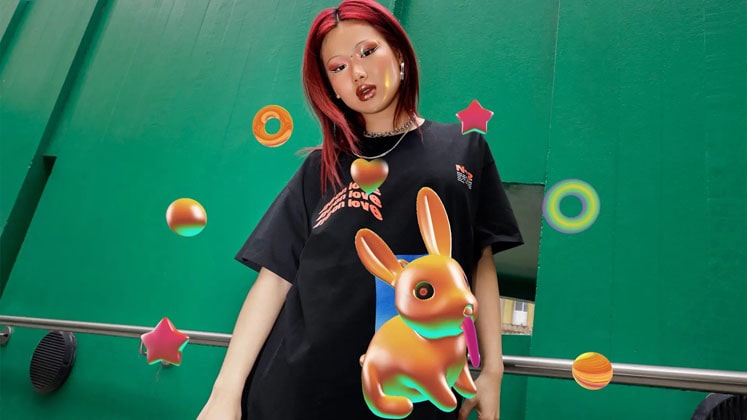 To celebrate the debut, Bershka is allowing customers to explore the potential of digital clothing through an immersive installation in select stores. On their mobile devices, visitors can access the experience through Instagram and watch the garment come to virtual life.
Kristine Egiazarian, Creative Producer at FFFACE.ME, commented: Already in 2019, FFFACE.ME was a pioneer in the development of semi-digital garments, designed for content creation. We merge digital and physical fashion by combining the tangibility of the physical garment with the ability to create non-trivial content on social media. This application that we have made for Bershka is already becoming a mainstream trend in the mass market.
+ Info: https://www.bershka.com/es/company.html and https://ffface.me/
24.05.2023
Keep reading…
05-24-2023
Load More news