The ways in which vocation, that imperious driving force, takes hold of some people is usually accidental, almost random. In the case of the doctor in Computer Science and expert in artificial intelligence Nerea Luis (Madrid, 1991), it all started with some cartoons. Her favorite character from the mythical Japanese animation series of the nineties sailor Moon It was Sailor Mercury —something that is still evident in the nickname that the popularizer uses on her social networks—, a character with short, blue hair and, above all, a girl who used computers to achieve her goals. A fictional reference to imitate. She liked the manga so much that she decided to try making her own drawings of it. And, for this, the computer became the ideal tool to draw better. She "she Consulted hundreds of web pages about it. And, of course, my curiosity did the rest: suddenly it wasn't enough for me to learn to draw, I also wanted to learn how those pages were built, what the internet was made of".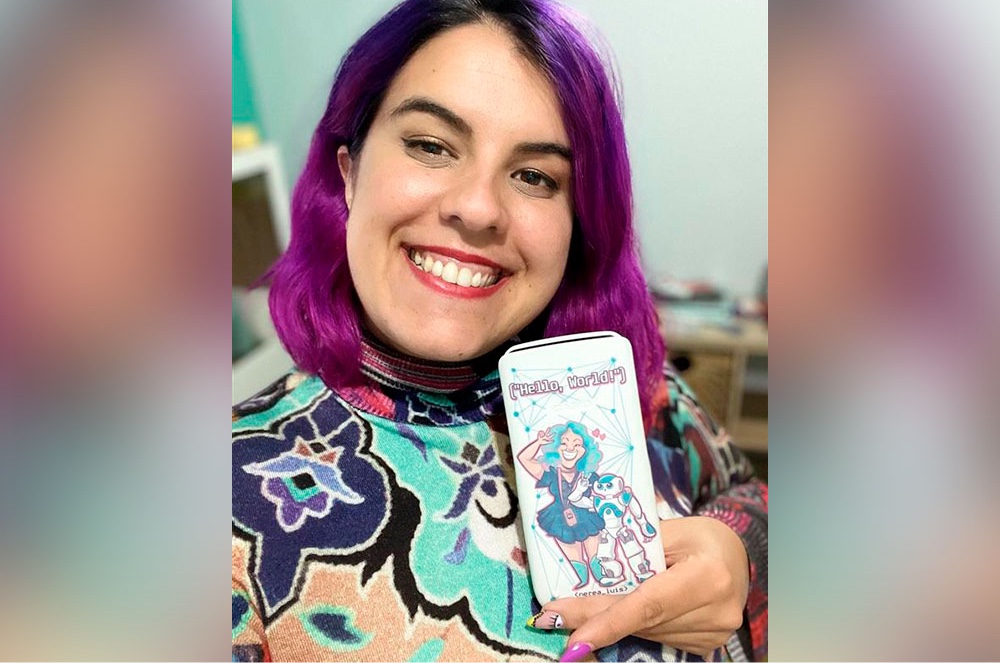 Calculator designed by Casio with an illustration by Nerea Luis in the #WomenDoScience campaign.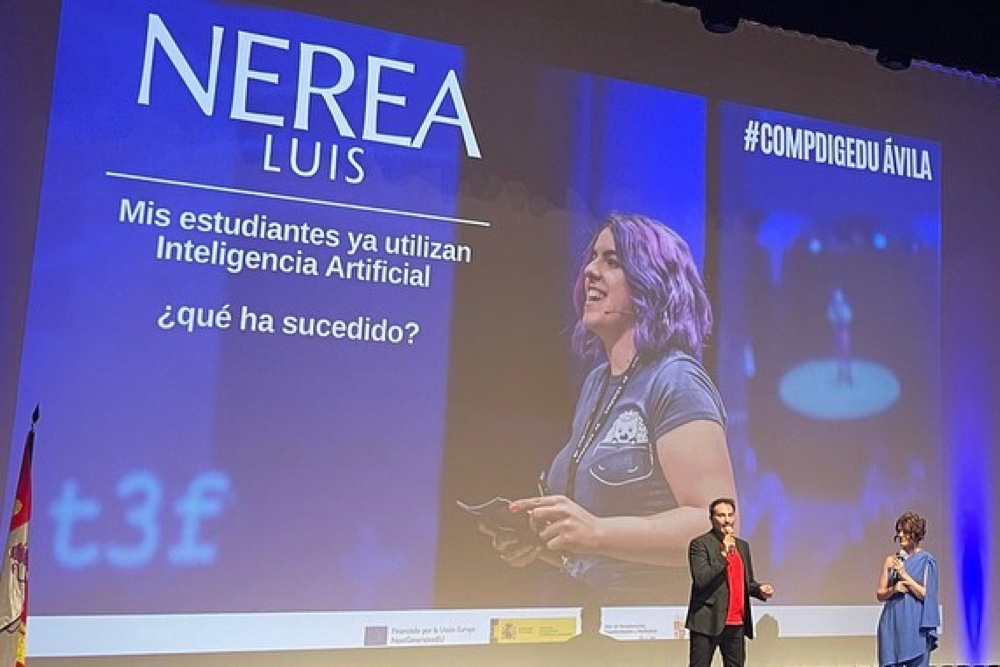 Lecture by Nerea Luis on Artificial Intelligence in Ávila.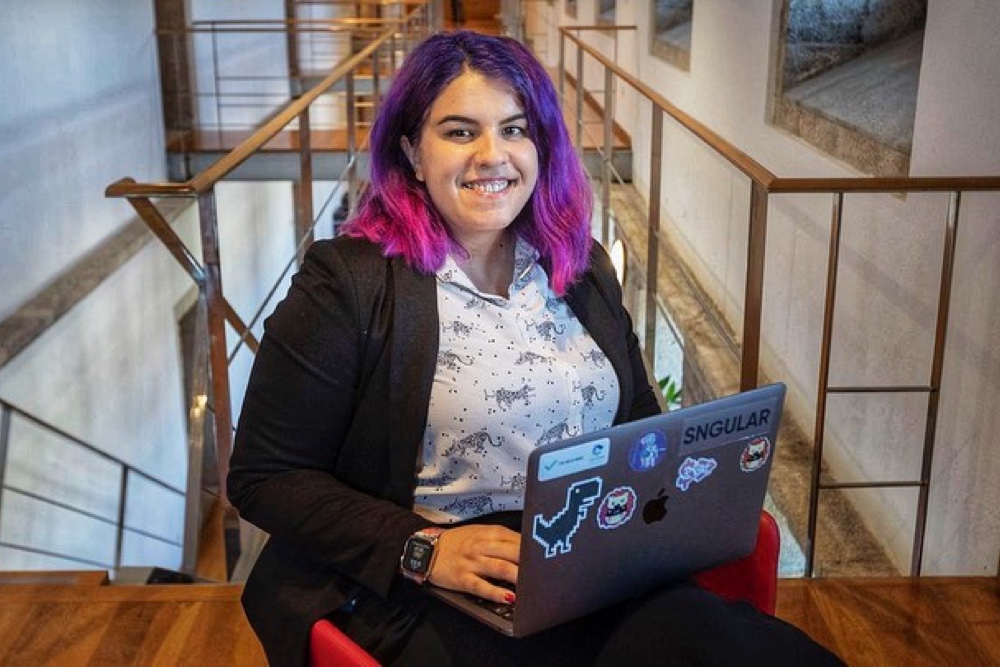 The expert in Artificial Intelligence Nerea Luis at a conference in Santiago de Compostela.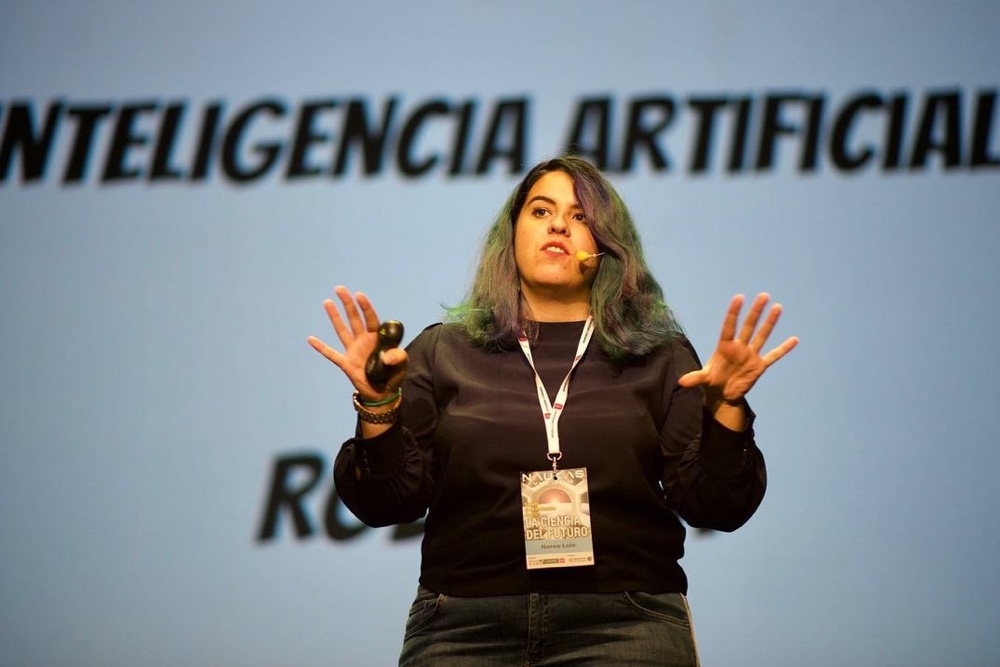 Presentation on Artificial Intelligence by Nerea Luis in the cycle 'La ciencia del futuro'.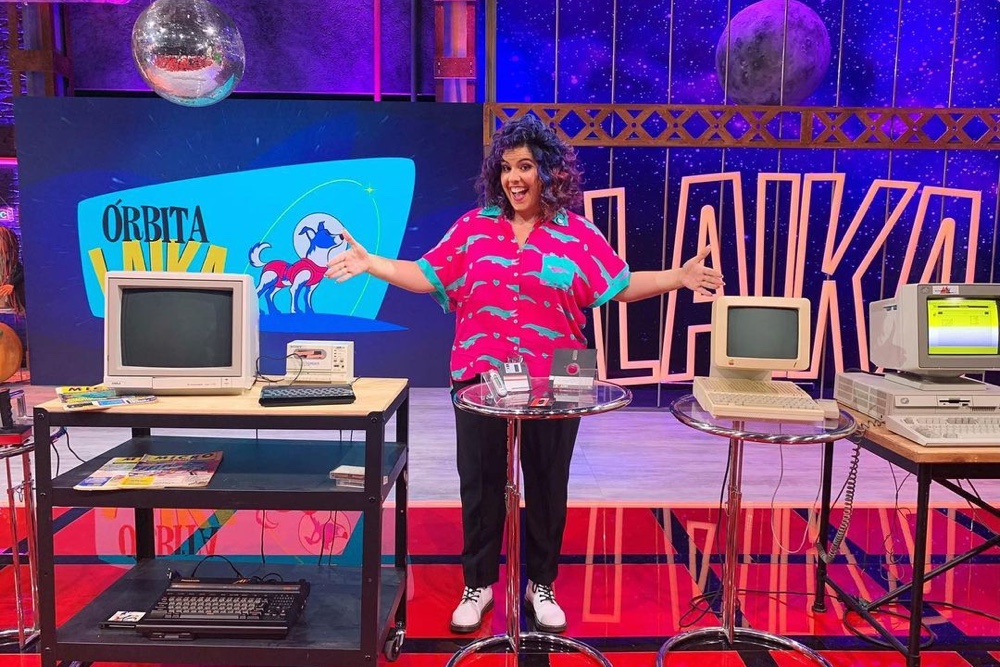 Nerea Luis during a program of the eighth season of Órbita Laika (RTVE).
Promoter of the T3chFest (technology festival with more than 2,000 attendees and a dozen editions) when she was still a graduate student, and today part of the artificial intelligence team of the software company Sngular, Luis soon realized that hers would not be an easy path. For no woman it is: "In the race, we were less and less left and those who were left were authentic machines. If you had to chop code (program), a boy was always offered first". A hostile world in which, earning their space, women like Nerea Luis have opened the spigot for subsequent generations. That is why he celebrates news such as the entry into the Royal Academy of Language of Asunción Gómez-Pérez, an expert in artificial intelligence in the key language institution: "Artificial intelligence is a discipline that needs not only linguists, but also sociologists and people of different sexes, origins and fields to eliminate any discriminatory bias from it. And it seems to me a milestone that the RAE incorporates Asunción, who was the thesis director of my thesis director. She's a big proponent of how machine learning should come in a controlled, regulatory framework. And it also supposes a recognition of how, for the best possible future, worlds of knowledge that may seem erroneously remote and stagnant must be cohesive ".
Because, as Nerea Luis explains in the video of the interview, artificial intelligence is going to have a full impact on society: health, education, transportation, entertainment, fashion… everything. A new way of processing data and turning it into instantly useful information that can help us make better decisions. "Although we must be clear about that: the final decisions must continue to remain in the hands of people. And, as much as these systems can even learn to simulate empathy, to the human being what is to the human being: machines cannot have feelings. We are, therefore, a long way off, explains Nerea Luis, from that phenomenon that is so widely covered in science fiction: machines that become aware of themselves and rebel against humanity: "For now, they are tools that are excellently good at doing what they have been trained to do without getting tired. Nothing else".
CREDITS
Drafting: Alexander Martin
editorial coordination Juan Antonio Carbajo, Francis Pacha, Alejandro Martin
Video Quique Onate, Maria Page and Paula D. Molero.
Development Rodolfo Mata
Design and illustration: Juan Sanchez
Design Coordination: Adolfo Domenech
All the culture that goes with you awaits you here.
subscribe
babelia
The literary novelties analyzed by the best critics in our weekly bulletin
RECEIVE IT